Virtual Platform Preview and Practice Session
Date:
Tuesday, May 11, 2021
Registered for this event? Login now to view additional event details.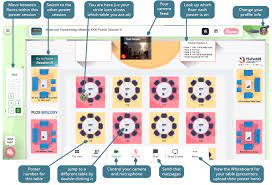 We are excited to announce that the Council will utilize a new interactive virtual platform for the June 3 Annual Membership meeting as well as the invitation-only New Member Luncheon. REMO will allow us to virtually "table-hop" so we can find our friends and converse with them at virtual tables of up to 6 people at a time. If you have not used the REMO platform before, we invite you to a short practice session to allow you to get up-to-speed so you can make the most of your participation in the coming meetings. Feel free to come and go at any time during the hour window we've set aside for practice. Take a break from your day and say hi to your fellow Council members while you learn a new technology. It will be quick, fun and informative!