Golf Tournament & Beginner Clinic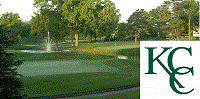 The 2019 tournament will be held on Monday, September 23 at Kenwood Country Club.
Registration is now open for players and sponsors. Not a golfer? You can join us for the post-round reception and buffet dinner. All tournament events may be counted toward the two-meeting attendance requirement for new members.
Thank you to already confirmed Marquee Sponsors:
E. Cohen and Company, CPAs | Albatross
Northern Trust | Albatross
Valuation Services | Ace
Bronfman Rothschild | Birdie
Cortland Valuations | Birdie
Lerch, Early & Brewer, Chtd. |Birdie
Paley Rothman | Birdie