Communicating Across Generations: What, When and How to Talk to Heirs about Wealth | City Club | 5-7 p.m.
Date:
Wednesday, September 9, 2015
Location:
The City Club of Washington | 555 13th Street, NW, Washington, DC 20004
Speaker:
Jill Shipley, Abbot Downing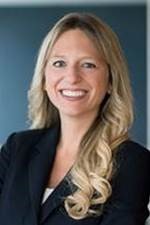 Program Description and Benefits:
Providing comprehensive guidance about wealth transfer strategies, minimizing estate and income taxes, and portfolio design isn't just about the numbers. Many families struggle with how to communicate effectively about wealth, how to make decisions together regarding wealth, and how to navigate differences in generational styles and priorities. This presentation will focus on insights and examples to help family advisors address how to ensure wealth has a positive impact on the next generation.
Speaker Biography:
Jill Shipley, a Managing Director in Abbot Downing's Family Dynamics and Education Group, helps families clarify family and individual values, enhance communication, plan for transitions, engage in shared philanthropy, and prepare heirs to be responsible stewards of wealth. She was awarded the Rising Star Award at the 2014 Family Wealth Report Awards for her approach to working with ultra-high-net-worth clients on the complexities of multi-generational wealth transfer. Jill is a noted speaker on the topic of family wealth and has been quoted in such publications as the Wall Street Journal, Barron's Penta, Trusts & Estates magazine and Financial Advisor Magazine. A graduate of Stetson University, Jill holds a master's degree in business administration and bachelor's degree in business with an emphasis on family business. She was awarded the Claritas Investment Certificate from the CFA Institute and is certified as an Effective Meeting Facilitator and as a Wealth International Money Coach. She serves as a board member for Stetson University's Family Enterprise Center and for McCann & Consulting, a family business consulting practice. Jill also is an advisor to the Redwoods Initiative, a not-for-profit venture focused on wealth education, and is an active member of the Family Office Exchange and the Family Firm Institute. Jill, her husband and son make their home in West Palm Beach, Florida.
Logistics:
Open bar and heavy hors d'oeuvres will follow the program

No cost for active members | $65 fee for guests and emeritus members

Via Metro: Metro Center Stop

Via Car: Parking is available in the building. Enter Columbia Square garage from 12th Street between E and F Streets. Discounted parking after 5 p.m.

No-Show Policy: Members who reserve, but do not attend, will be billed $65.