Advanced Uses of Private Placement Variable Universal Life Insurance | Membership Meeting and Goldenzweig Lecture | City Club | 5 - 8 pm | Plus a Brief Discussion of Estate and Gift Tax Provisions of the Recently-released House Tax Bill by the Professional Development Committee
Date:
Thursday, November 9, 2017
Location:
City Club of Washington | 555 13th Street, NW, Concourse Level, Washington, DC 20004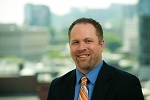 Program Description and Benefits:
Private Placement Life Insurance (PPLI) is becoming a widely utilized instrument for individuals and families to transfer investment-oriented wealth with an eye towards mitigating the effect of income taxes rather than focusing on estate taxes. With the annual top income tax bracket currently at 39.6% versus a top transfer tax rate of 40%, high net worth clients are recognizing the benefits of locating some of their tax-inefficient investment assets within insurance structures to create more efficiency in the transfer of wealth to the next generation.
Investment options for clients with PPLI policies are improving with the dramatic rise in the number of insurance-dedicated funds (IDFs) available within these structures and the ability for new investment strategies to be created in this highly customizable offering. This session will explain the unique aspects of PPLI, the tax benefits to clients who use it, common considerations in the structuring of PPLI policies, and examples of how this solution can address a number of planning considerations.
Speaker Biography:
Dennis McMahan is the Manager of MAGNASTAR® Marketing for M Financial Group in Portland, OR. In this role, he provides marketing and product design support for M Financial's proprietary private placement life insurance products, which have reached $3 billion in assets under management. He also serves as a resource to M Member Firms on questions related to life insurance carriers and product due care. Prior to joining M Financial Group in 1998, he was an agent for BMA Assurance Company and a Registered Representative for Mutual of New York.
Logistics:
Open bar and heavy hors d'oeuvres will follow the program

Fees: No cost for active members; $65 for guests and emeritus members

Guests warmly welcome when accompanied by a member

Via Metro: Metro Center stop

Via Car: Parking is available in the building. Enter Columbia Square garage from 12

th

Street between E and F Streets. Discounted parking after 5 p.m.

No-Show Policy: Members who reserve, but do not attend, will be billed $65.