Golf Tournament | Kenwood Country Club
Date:
Monday, October 29, 2018
Location:
Kenwood Country Club | 5601 River Road Bethesda, MD 20816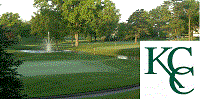 You may REGISTER ONLINE or by downloading the REGISTRATION MATERIALS.
The Golf Tournament (or just attending the reception and dinner that evening) counts toward the two-event attendance requirement for prospective members!
Never golfed before or worried that your game is not up to par for the full tournament? The beginners clinic will provide one-on-one instruction with the golf pro and practice time on the driving range, putting green and a short hole.
Join us!
Related Document(s):