Golf Tournament
Date:
Monday, September 23, 2019
Location:
Kenwood Country Club | 5601 River Road Bethesda, MD 20816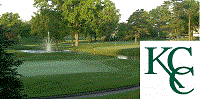 The Golf Tournament (or just attending the reception and dinner that evening) counts toward the two-event attendance requirement for prospective members!
Never golfed before or worried that your game is not up to par for the full tournament? The beginners clinic will provide one-on-one instruction with the golf pro and practice time on the driving range, putting green and a short hole.
Sponsors welcome at all levels (Albatross level sold out).
Join us!
You may REGISTER ONLINE or by downloading the REGISTRATION MATERIALS
to play or to sponsor.
Thank you to our confirmed Marquee Sponsors:
E. Cohen and Company, CPAs | Albatross
Northern Trust | Albatross
Valuation Services, Inc. | Ace
Bronfman Rothschild | Birdie
Cortland Valuations | Birdie
Lerch Early & Brewer | Birdie
Paley Rothman | Birdie

Thank you to our confirmed Hole Sponsors:
Andersen
Arent Fox
Bernstein
Betz Financial Advisory
Birchstone Moore
Brighton Jones
Foley & Lardner
Furey Doolan & Abell
Holland & Knight
Howard Insurance
Law Offices of Larry Frazier
Offitt Kurman
Pitcairn
Squire Lemkin
Stein Sperling
Stout
Frederick J. Tansill & Associates
Tiedemann Advisors
Venable
Veritas Financial
Wells Fargo
West Financial
Winged Keel Group

Logistics:
Registration and warm-up begins at 10:45 am

Shotgun start at 12:00 noon

Reception, dinner and awards immediately following tournament play

Box lunch available to enjoy pre-golf or to bring along on your cart

Enjoy pre- and post-round chair massage

Beverage and snack cart treats included​
Related Document(s):