The 1846 Last Will of John Sutton: What's New and Not So New in the World of Drafting Wills, and Contest Litigation
Date:
Wednesday, February 24, 2021
Speaker:
Terrence M. Franklin, Esq., Sacks, Glazier, Franklin & Lodise LLP
Registered for this event? Login now to view additional event details.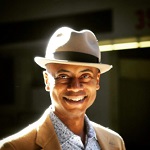 Program Description and Benefits:
Terry Franklin went looking for evidence that would answer the question whether there could have been love in the relationship between his fourth great-grandfather, John, a white slaveholder in the Antebellum South, and his fourth great-grandmother, Lucy, who was described in John's 1846 will as his 'mulatto slave.' The will emancipated Lucy and the eight children and six grandchildren that John and Lucy shared. Terry's search for answers also revealed a fascinating discovery, perfect for a trust and estates litigator. In this multi-media presentation, Terry retraces the path to his discovery of the will, and the unexpected will contest that threatened to keep his family enslaved. During the presentation, Terry also discusses issues of drafting to anticipate potential problems, the estate planner as witness, and how the facts of an estate planning meeting can play out at trial.
This program will be very informative and entertaining so you may want to invite other family members to watch along with you. Please note some sensitive social and historical topics will be discussed.
Speaker Biography:
Terrence Franklin is uniquely qualified to tell the tale of how he discovered the legal documents that emancipated his family from slavery in 1846, and how that discovery helped him define his personal mission, "To Bend the Arc of History Towards Justice" through storytelling. Terry holds a law degree from Harvard Law School, practicing trusts and estates litigation in the law firm Sacks, Glazier, Franklin & Lodise, LLP. In the legal field, Terry has been recognized by numerous ranking services, including: being named to the 2020 and 2019 list of "Most Influential Minority Lawyers" by Los Angeles Business Journal; and was also named Best Lawyers "Lawyer of the Year" in 2016 for Trusts & Estates Litigation - Los Angeles, awarded to one attorney with the highest overall peer feedback for a specific practice area and geographic region.
In 2010, Terry's life changed when he determined to live his truth openly as a gay man. Embracing the fullness of his personality, he leaned into art and creativity as the ultimate expression of his humanity. He recently completed the memoir, "An ArcBender's Journal," which tells the story of how discovering his personal mission enables him to travel through time, metaphorically. In 2014, to honor the 100th birthday of a family matriarch, Terry began a quest to locate the last will of his fourth great-grandfather that emancipated his fourth great-grandmother Lucy, and her offspring. Terry discovered that the will had been challenged in court. Terry's legal expertise became the inspiration and basis for the novel and limited series he is working on, "The Last Will of Lucy Sutton," that recounts the story of his ancestors' escape from slavery and exodus to freedom in Illinois, and the ultimate trial for their freedom.
Logistics:
Fees: No cost for active members; $25 for guests and emeritus members
Connection and zoom registration details will be emailed on Feb. 23.
​Participant video and audio will be muted during the presentation.
Feel free to have your favorite 5 pm beverage of choice on-hand during the presentation.