Prospective Member Social: WDCEPC Antiques Virtual-Show
Date:
Thursday, February 4, 2021
Speaker:
Wes Cowan, Hindman Auctions
Registered for this event? Login now to view additional event details.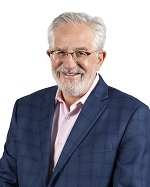 What treasurers have you found in your attic or basement while in a pandemic cleaning frenzy?
Is that unattractive vase from Aunt Ethel worth anything?
How about your grandather's dented pocket watch?
Or the painting that hung in your home your entire childhood?
Join us for the WDCEPC Antiques Virtual-Show, featuring PBS Antiques Roadshow appraiser and PBS History Detectives host Wes Cowan. Wes will take the lead as he and three other specialists at Hindman Auctions evaluate treasurers presented by participants. Corbin Horn - furniture and decorative arts, Katie Guilbalt - fine jewelry, Joseph Stanfield - fine art. These experts will provide historical information, context and value of your cherished family mementos, artwork, jewelry, furniture, decorative arts, fine art, and American historical items.
Logistics:
Participants may submit photos (please submit up to four photos of each item) of an item to be evaluated by the experts by February 2.

Items to be discussed will be first come-first served and based on time constaints.

Hindman experts will be available to discuss items that cannot be covered during the event.

No cost to participate for prospective members or member hosts. Members not hosting, but wanting to attend may do so for a fee of $25.

Members should plan to host and introduce a prospective member during the event.
Lead Presenter:
In 1977, after receiving his BA and MA in Anthropology from the University of Kentucky, Wes Cowan left his home state and headed to the University of Michigan to pursue his PhD. He took respite from the grind of school by driving the back roads of southeastern Michigan, stopping at the many antique stores of the day and buying the only thing he could afford: photographs of 19th century America.
Degree in hand, Wes joined the faculty of the Ohio State University in 1980, where he taught archaeology, continued his fieldwork and wrote about the origins of agriculture in eastern North America. In 1984, he joined the Cincinnati Museum of Natural History as Curator of Archaeology.
Along the way, Wes kept building his knowledge of photography and American history – buying, selling and trading with collectors the world over. By the early 90s, he was holding mail and phone auctions from a makeshift office in the garage. In 1995 he left the museum to become a licensed auctioneer and launched Cowan's Auctions.
Selling early photographs, historical manuscripts, maps and political ephemera, Wes quickly built a reputation as an expert who brought a new level of scholarship and honesty to the arena. Over the next few years his business grew rapidly as he added specialists with expertise in American Indian Art, Furniture, Paintings and Decorative art, Jewelry, Antique Firearms and 20th century studio ceramics.
In 2019, Cowan's merged with Leslie Hindman Auctioneers to become Hindman, the largest auction company in the Midwest. Hindman operates the most salerooms in the United States with locations in Chicago, Cincinnati, Atlanta, Cleveland, Denver, Milwaukee, Naples, Palm Beach, San Diego, Scottsdale, St. Louis and Washington DC.
From 2003-2014, Wes Cowan appeared as a host of the PBS series, History Detectives. He continues as a frequent appraiser on PBS' Antiques Roadshow, and speaks at meetings and events around the country.
Enjoy a fun evening and introduce a prospective member to the benefits of WDCEPC.
This event counts toward the two-meeting requirement for new members. The next nomination package deadline is March 1.