Webinar | Preserving Family Assets and Relationships: Addressing Addiction and other Behavioral Health Issues as a Trusted Advisor
Date:
Tuesday, May 18, 2021
Speaker:
Arden O'Connor and Diana Clark, O'Connor Professional Group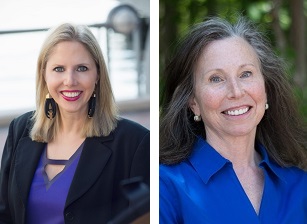 About the Program:
Addiction and other behavioral health issues are often referred to as "family diseases," meaning that one individual's diagnoses and consequent behaviors have emotional impacts on an entire family system. The assets shared within wealthy families (ex. businesses, investments) add a layer of complexity to an already confusing and crisis- driven situation. High-net worth families are not only attempting to access appropriate clinical treatment for loved ones, but they are also tasked with determining how to protect their assets. Join Arden O'Connor and Diana Clark from O'Connor Professional Group in an interactive presentation on the following topics:
How advisors and attorneys can recognize potential issues with clients

Suggested criteria to consider for when and how to intervene

Common family dynamics related to behavioral health and wealth

Successful long-term planning for clients and families with behavioral health needs
About the Speakers:
Arden O'Connor founded the O'Connor Professional Group to address the needs of families and individuals struggling with an array of behavioral health issues, including addiction, mental health disorders, eating disorders, learning, and other developmental challenges. With several relatives in recovery, Arden is passionate about helping families and individuals navigate the highly fragmented treatment system in a way that creates positive outcomes and allows families to heal. Arden is a graduate of Harvard College and Harvard Business School. She remains heavily involved in community activities, as a board member of Winsor School Corporation, Collaboration for Family Flourishing, Massachusetts Association of Mental Health, and Attorneys for Family Held Enterprises. Previously, she served as a board member for the Justice Resource Institute (former chair), C4 Recovery Solutions, Harvard Club of Boston, Victory Programs, and Harvard Business School Alumni Association of Boston. She maintains professional affiliations with the following organizations: Boston Estate Planning Council, Worthy Circles and Family Firm Institute.
Diana Clark, JD, MA., is a renowned family recovery advocate in the field of addiction and mental health treatment. With a Master's Degree in Psychology from Antioch New England Graduate School in 1997, Diana has been aiding families during times of turmoil for over 20 years. Prior to her work in the mental health field, Diana was a practicing labor and employment attorney advising employers in the implementation of clear and compassionate policies. As a specialist in both family systems and parenting, Diana is a recognized force of clear speech, logic and loving acceptance, and has helped thousands of family members establish healthy boundaries, manage expectations appropriately, and develop plans for their families. Diana has developed and facilitated numerous workshops for families and professionals and is also the author of the book: Addiction Recovery: A Family's Journey, which offers guidance for family members of those struggling with substance use disorders and mental health concerns.
Logistics:
No cost to participate for members; guests are welcome when hosted by a member.

Guest fee of $25 applies.

Connection details will be provided prior to the webinar.
Login now to see a list of event attendees.