Virtual Fall Meeting | Bitcoin: The Crypto Craze and its Investment and Fiduciary Implications
Date:
Monday, October 18, 2021
Speaker:
Sharon Klein and Rhea Thomas, Wilmington Trust
Registered for this event? Login now to view additional event details.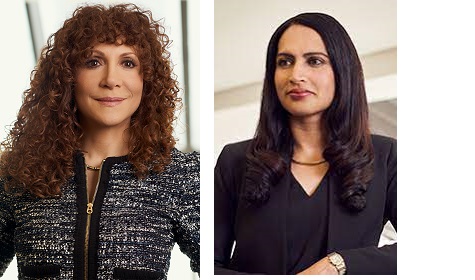 Thank you to our meeting sponsor


Program Description and Benefits:
The acceleration of institutional acceptance of Bitcoin gives it increasing credibility as an asset, and is a potential game changer for cryptocurrency's ability to move from the fringes of the tech and investment community into the mainstream of the payments and retail industries. But is it ready for prime time in portfolios? We'll examine both the potential attractiveness and the risks associated with Bitcoin as a long-term investment, as well as the fiduciary implications of holding Bitcoin in trust portfolios.
All registrants may include their delivery details to receive a treat box from Sugarwish. Register by Thursday, October 7 to ensure your treats will arrive (via FedEx ground) in time for the meeting. Those that register after the 7th will receive treats at a later date.
Speaker Biographies:
Sharon Klein is president of Family Wealth, Eastern U.S. Region, for Wilmington Trust, N.A. and heads its National Divorce Advisory Practice. She is responsible for overseeing the delivery of all wealth management services by teams of professionals, including planning, trust, investment management, family governance and education, family office, and private banking services, to high-net-worth clients located in the U.S. and internationally.
Sharon has more than 25 years of experience in the wealth advisory arena and is a nationally recognized speaker and author in her field and is a Fellow of the American College of Trust and Estate Counsel. Prior to joining Wilmington Trust, Sharon was Managing Director at Lazard where she led the delivery of all wealth advisory services. Before that, she headed the Estate department at Fiduciary Trust Company International. Sharon began her career as a trusts & estates attorney at Rosenman & Colin (now Katten Muchin Rosenman LLP).
Sharon, who holds U.S., British, and Australian citizenships, earned a master of laws from the Boalt Hall School of Law at the University of California, Berkeley, and received a bachelor of arts and a bachelor of laws from the University of New South Wales, Australia.
Rhea Thomas is a Senior Economist at Wilmington Trust, responsible for monitoring and analyzing economic developments in domestic and international economies.
Prior to joining Wilmington Trust, Rhea served as Vice President in Foreign Exchange Sales at Lehman Brothers, where she provided primary sales coverage to institutional clients. Earlier in her career, she focused on foreign exchange research, where she helped to build models and write publications to explain currency market movements and trade ideas.
Rhea holds a bachelor's degree in Economics and International Studies with Distinction from Yale University.
Logistics:
Fees: No cost for active members; $25 for guests and emeritus members

Connection and zoom registration details will be emailed just prior to the event.

​Participant video and audio will be muted during the presentation.

Goodies will be delivered to your home or office the day of the event for those that register by Thursday, October 7. Please include your delivery address and mobile phone number when you register.
Related Document(s):