Virtual Practice Management Lunch-and-Learn | How to Grow Business on LinkedIn the Anti-Boring Way
Date:
Tuesday, March 21, 2023
Speaker:
Deborah Ager, Radiant Media Labs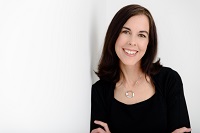 Program Description and Benefits:
Are you a business owner or professional who wants to get more clients from LinkedIn?
Do you ever wonder, "Does LinkedIn really work?"
Would you like actionable steps to revise and refine your profile without it taking days to complete?
If so, join us to get strategies you can start using within 7 days.
-How to optimize your profile in 3-4 hours and reap the benefits for months or years.
-3 top elements that create an effective and profitable LinkedIn profile.
-The words to include (and leave out) of your headline to attract more business.
-How a profile banner helps you and what to include on it.
-Plus, you'll be able to watch and learn from 1-2 of your colleagues as we work through changes to their profile.
You will walk away from this event with clear steps to improve your profile and the knowledge to create a powerful and strategic marketing foundation on LinkedIn.
Speaker Biography:
Deborah Ager founded Radiant Media Labs to help leaders become authors of business-building books. She supports her clients through ghostwriting, book coaching, and editorial services. Her clients include CEOs, founders, and speakers, sharing expertise on topics such as personal finance, business growth, and sales. Leveraging LinkedIn strategies, she built a thriving ghostwriting business. As a LinkedIn coach for 5+ years, she helped thousands of business owners refine and strengthen their headlines and profiles to gain more sales. In her career as a marketing leader, she developed pay-per-click campaigns that generated $128M and search engine optimization programs that generated $56M. Now, she combines her business knowledge, writing experience, and coaching background into her work with clients to help them create illuminating content that wins new business.
She's passionate about her work and a believer in the power of writing to connect with others. When Bloomsbury published her third book, opportunities opened up for speaking engagements at cultural centers and museums across the country. Deborah now helps others gain opportunities from their writing. Deborah founded a magazine and, over a decade, grew it into an international publication carried in libraries at Harvard, Yale, and Brown. McGraw Hill, Pearson, and Oxford University Press publications have featured her writing, and she's been published in Modern Loss, The Tablet, and elsewhere.
Logistics:
Logistics:

Cost: No cost for members | $25 for guests and emeritus members

Zoom connection instructions will be emailed the day prior to the event.
Login now to see a list of event attendees.