Membership Meeting | Federal Tax Update
Date:
Monday, December 4, 2023
Location:
The City Club of Washington | 555 13th St NW, Washington, DC 20004
Speaker:
Sam Donaldson, Georgia State university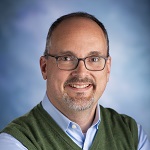 Program Description and Benefits:
Stay up to date with this informative and entertaining recap of the important cases, rulings, regulations, and legislation from 2023 in the areas of federal income, estate, and gift taxes. Specific topics to be addressed will depend on recent developments but will likely include the income tax treatment of grantor trusts after the grantor's death, the estate tax implications of corporate-owned life insurance, the ongoing battle between the IRS and the Administrative Procedure Act, and various issues of statutory interpretation.
Speaker Biography:
Samuel A. Donaldson, JD, LLM, is a Professor of Law at Georgia State University in Atlanta, where he teaches a number of tax and estate planning courses, as well as courses in the areas of property, commercial law, and professional responsibility. Prior to joining the Georgia State faculty in 2012, he was on the faculty at the University of Washington School of Law in Seattle for 13 years, where he served as the Director of the law school's Graduate Program in Taxation as well as Associate Dean for Academic Administration. In addition to Georgia State and the University of Washington, Professor Donaldson has taught law school classes at Northwestern University, the University of Florida, and Emory University. He has won seven "professor of the year" awards from three different law schools.
He is an Academic Fellow of the American College of Trust and Estate Counsel (ACTEC) and a member of the Bar in Washington, Oregon, and Arizona. He currently serves as the Tax Editor for the Probate Practice Reporter, a monthly publication from the University of South Carolina School of Law. Among his scholarly works, Professor Donaldson is a co-author of the popular law school textbook, Federal Income Tax: A Contemporary Approach, and a co-author of the Price on Contemporary Estate Planning reference volume published by Wolters Kluwer.
Logistics:
Registration fees: $50 members; $80 for guests and emeritus members

Closest Metro: Metro Center

Parking is available in the building for a fee. It is free after 5 pm.

Registration and networking begin at 5 pm and the program begins at 5:20 pm.

Reception following the presentation

Guests are warmly welcome when accompanying a member host.



Login now to see a list of event attendees.