Council Afternoon at the Ballgame | Washington Nationals v. Cleveland Indians
Date:
Wednesday, August 10, 2016
Location:
Nationals Park | 1500 South Capitol Street, SE, Washington, DC 20003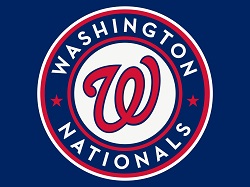 Go Nationals!
Please join your Council colleagues and friends for an afternoon of baseball fun as the Washington Nationals take on the Cleveland Indians on Wednesday, August 10 at 4:05 p.m. at Nats Stadium. The Council has arranged for a block of tickets in the left field mezzanine.
Colleagues, friends and family are welcome.
Logistics:
$35 per ticket
Pre-registration and advanced purchase required
Tickets will be delivered electronically vie email prior to the game